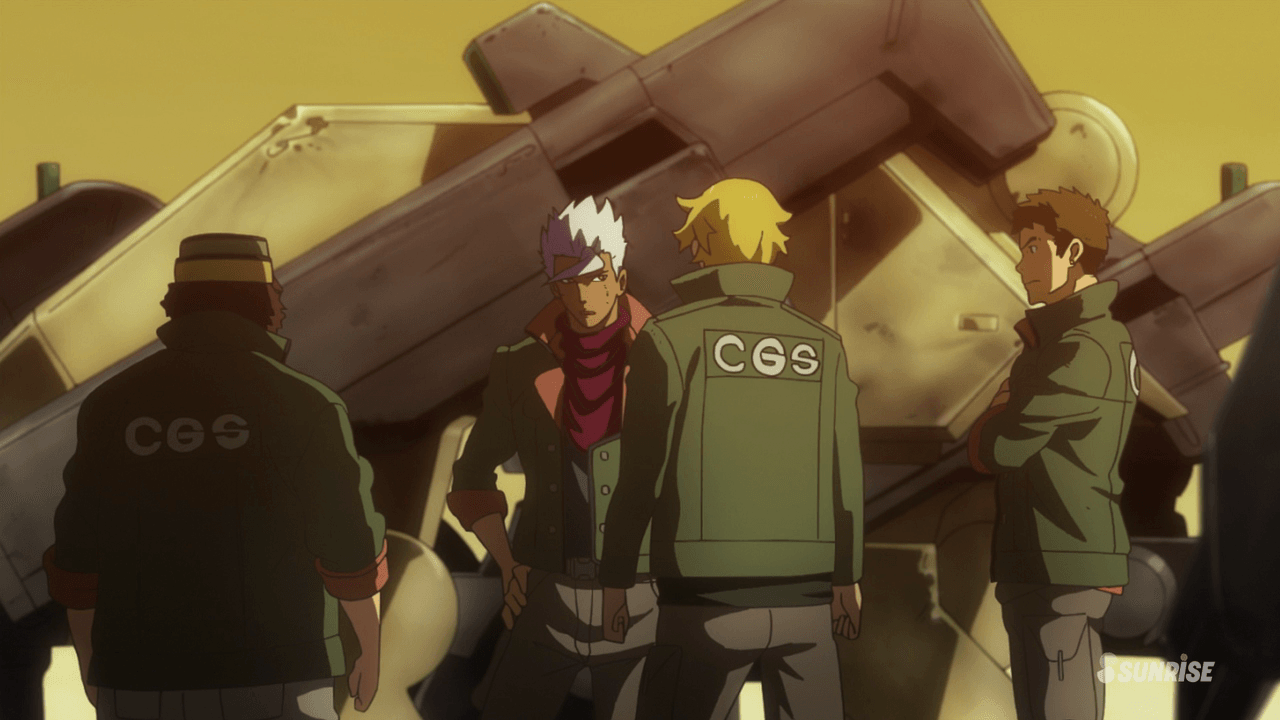 (screencap from
here
)
Episode 2: Barbatos
This one's a bit slower, but it gives us a lot of worldbuilding.
Orga continues to be among the best COs I've ever seen in fiction. That bit about taking a severe beating rather than allowing a single one of his crew to get hit is Optimus Prime-level integrity. It's no wonder Mika would walk through hell for him.
He's going to die, isn't he?
With Crank, we finally get a glimpse of that moral ambiguity I was waiting for. Despite what Ein seems to assume, I don't think he's planning to follow orders. When he talks about disgracing himself, I get the feeling he's plotting a surrender, or maybe even a full defection.
Two episodes in, and we're already seeing strong character development for Aina. She's
definitely
highly intelligent, no matter how sheltered she's been. If she and the Third can learn to work together, they just might be able to pull off a victory; a free and economically-viable Mars.