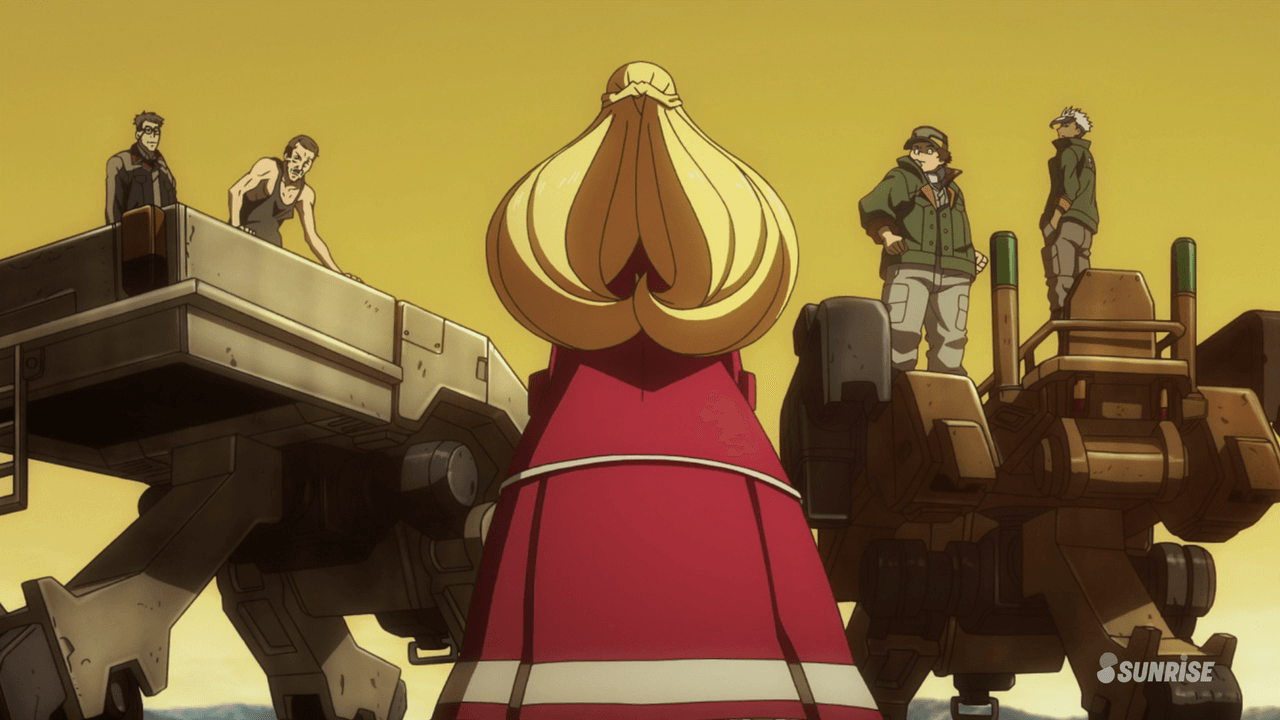 Episode 3: Glorious Demise
And now the moral ambiguity has kicked in with full force, and we see just how damaged Mikazuki and the others are.
I can't say I'm a fan of someone who executes prisoners, even if I can see why he had no choice. Like Macchiavelli's Prince, Orga needed bloodshed to establish who was in charge. For that matter, this isn't too dissimilar from Mal kicking Crow into the engine, though that was played for a different kind of shock value; this was just coldly brutal.
Killing Crank was more solidly a bad idea. While I don't agree with seppuku, I can accept that it was within Crank's rights --but taking him alive would've been a valuable source of intel about Gjallarhorn's agenda and procedures. Orga may have miscalculated.
Kudelia continues to be awesome. Though now that we know who Nobliss is, we-the-audience can see that he's not to be trusted. Actually, this raises another question: is Nobliss funding Gjallarhorn itself or just Coral off-the-record? (In which case Coral might actually be pushing for independence and willing to martyr Aina to do it --unless McGillis and Gaelion find out about it first and have Coral arrested.)