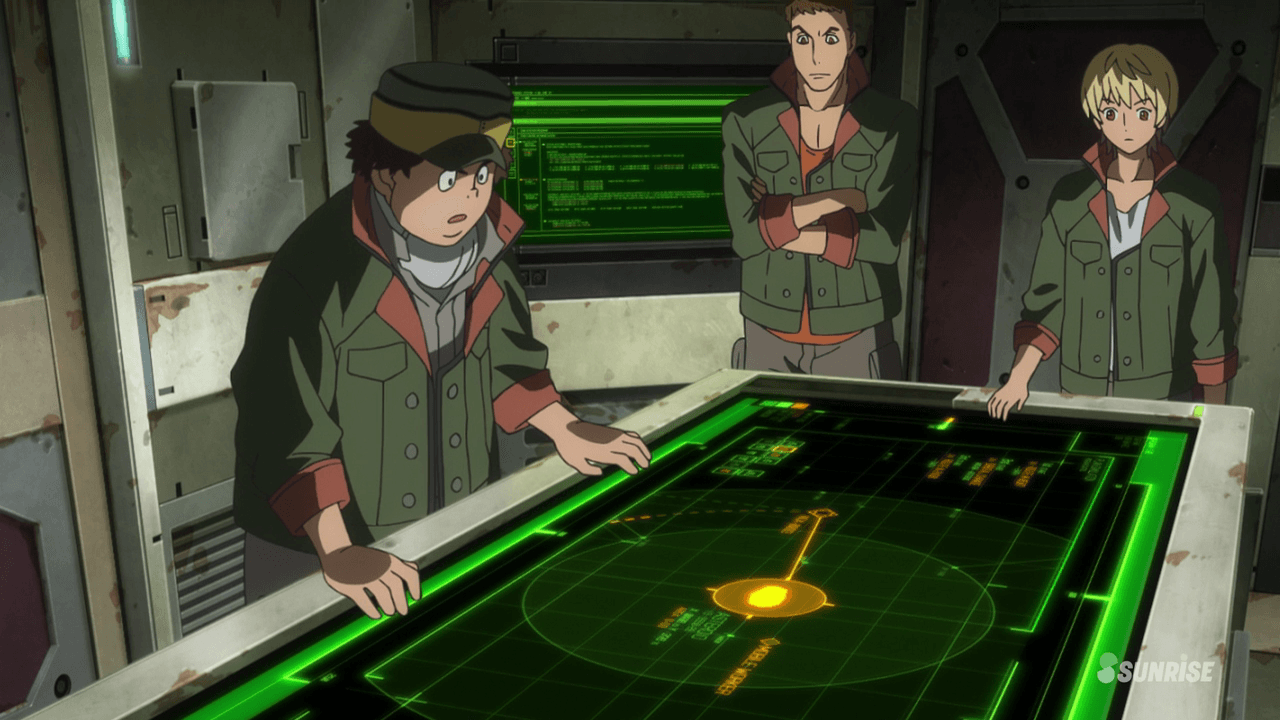 Episode 5: Beyond the Red Sky
This
is how you run a space battle with realistic physics!
And Todo is officially Somebody Else's Problem!!
It's unclear where McGillis now stands, given that the situation he was investigating has gone pear-shaped. I'm sure he
wants
to drop everything and charge after the Gundam, but he's been a total professional so far; he may not be willing to leave Mars without fulfilling his responsibilities (or at the very least, installing a new leader of Mars Branch).
Meanwhile, Tekkadan hasn't even reached Hakofune --and they're now without a guide, heading into Gjallarhorn-controlled space. (If this was an American space opera, they'd magically be halfway to Earth by now.)
And can I just say how happy I am to see Kudelia wearing trousers in zero-G instead of a skirt like too many anime girls?