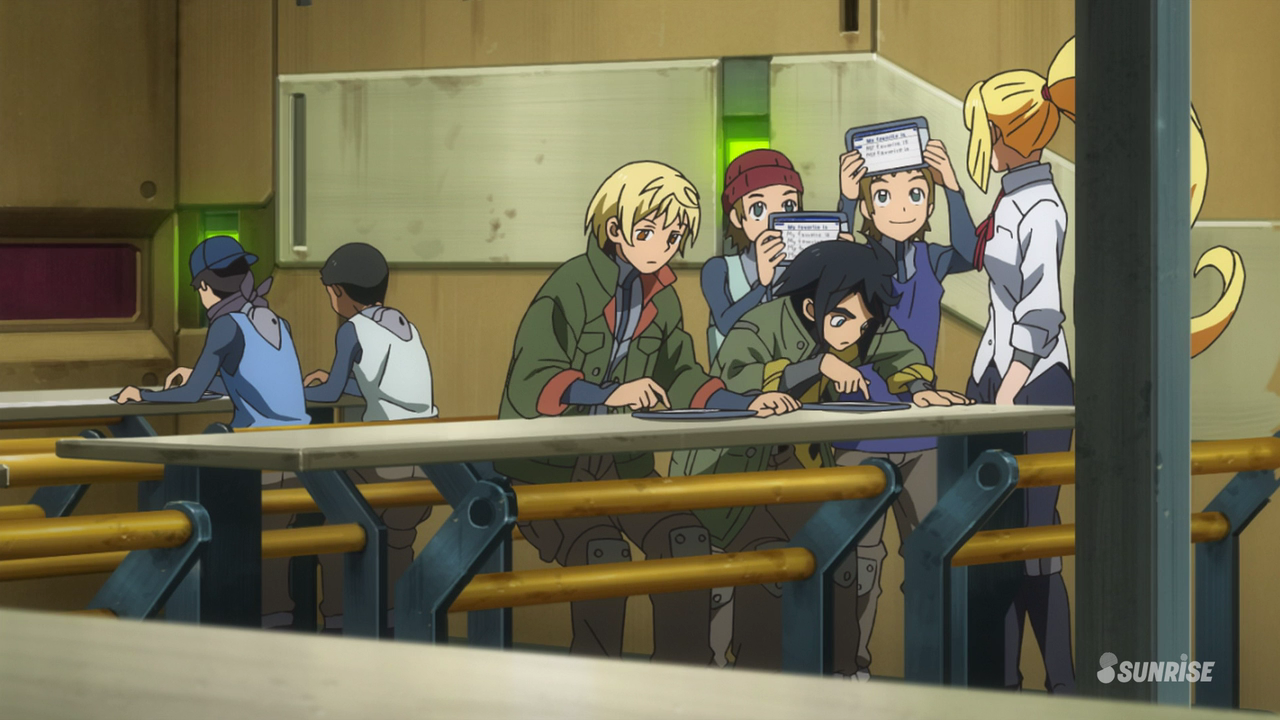 Episode 6: As For Them
After last week's action, the show demonstrates that it still knows how to let the characters breathe.
This ep puts us-the-audience in the unusual position of knowing more about the world of the story than the characters themselves. So this is what "As You Know" dialogue feels like from the other side. Interesting.
This is where my bias as a life-long reader shines through --I
love
that we have a Gundam series talking about the value of literacy. I hope we get to see how it changes Mikazuki; reading means
learning
, which means he can't stay the passive human attack-animal he is now. He may not know it yet, but he's started on a Journey he will never be able to come back from.
And given how quickly he talks about wanting to read, it suggests to me that this idea has been in his head for a while.
Orga's speech was genuinely moving. I know I've made this comparison before, but you could put that same speech into the mouth of Captain Picard, or General Hammond, or Admiral Adama, or Rose Quartz, or Optimus Prime, and it wouldn't change; these are the words of a Leader.
I continue to be impressed by Biscuit's professionalism; this was a textbook example of "how to handle your disagreements with the CO in private."