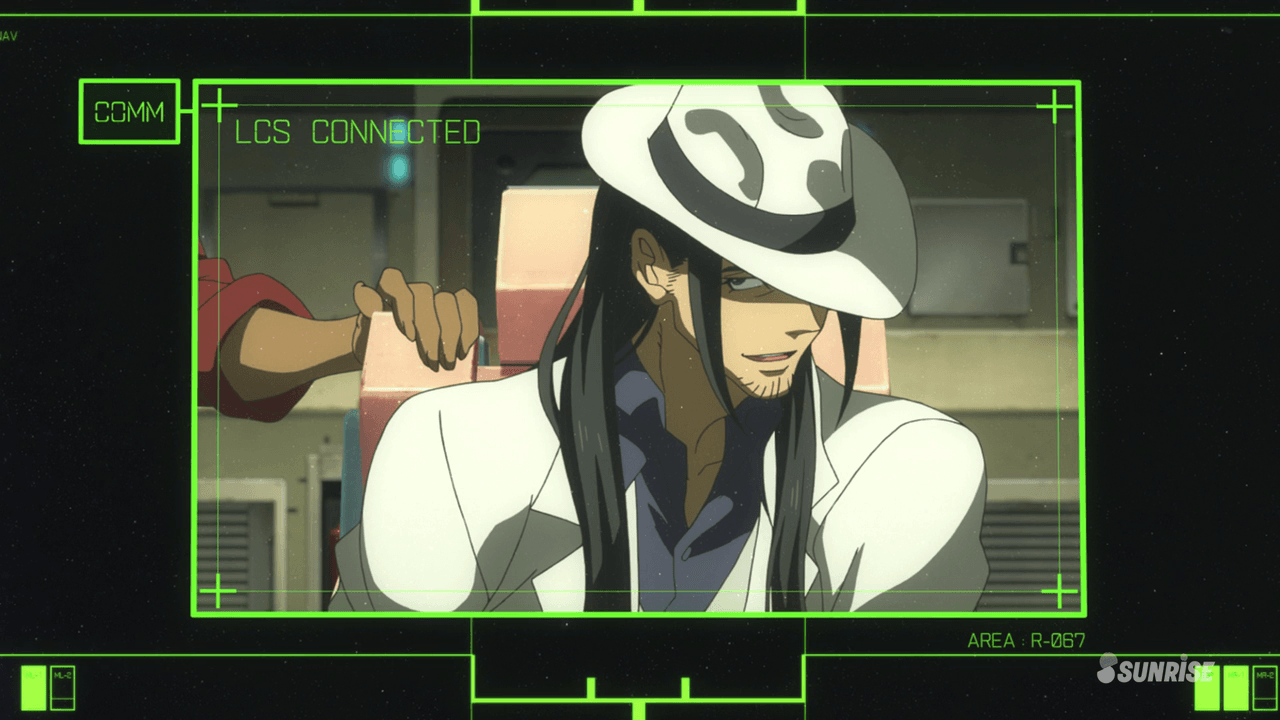 Episode 7: Whaling
Another space battle, and a load of new characters gets added to the stage.
Okay, the physics were a little more relaxed this round, but I'll let it slide since the fight was so carefully plotted out to carry the narrative.
I'm a little torn on the new additions; on one hand, hooray for more female characters,
especially
pilots. OTOH, Gundam, like many anime properties, isn't always the most progressive in how it treats its women; for every badass Lucrezia Noin or brilliant Sumeragi Lee Noriega, there's a Fumina Hoshi or an Aida Surugan waiting to be turned into a catty girlfriend or held up as an example of why women shouldn't pilot Gundams.
Lafter's fanservicey introduction and bubbly-psycho dialogue don't fill me with hope, but this show's character-work has solidly impressed me so far, so I'm cautiously optimistic. Hopefully the fact that there's at least three new characters means that no one of them will have to represent All Women, and they'll be allowed to show a range of personalities.