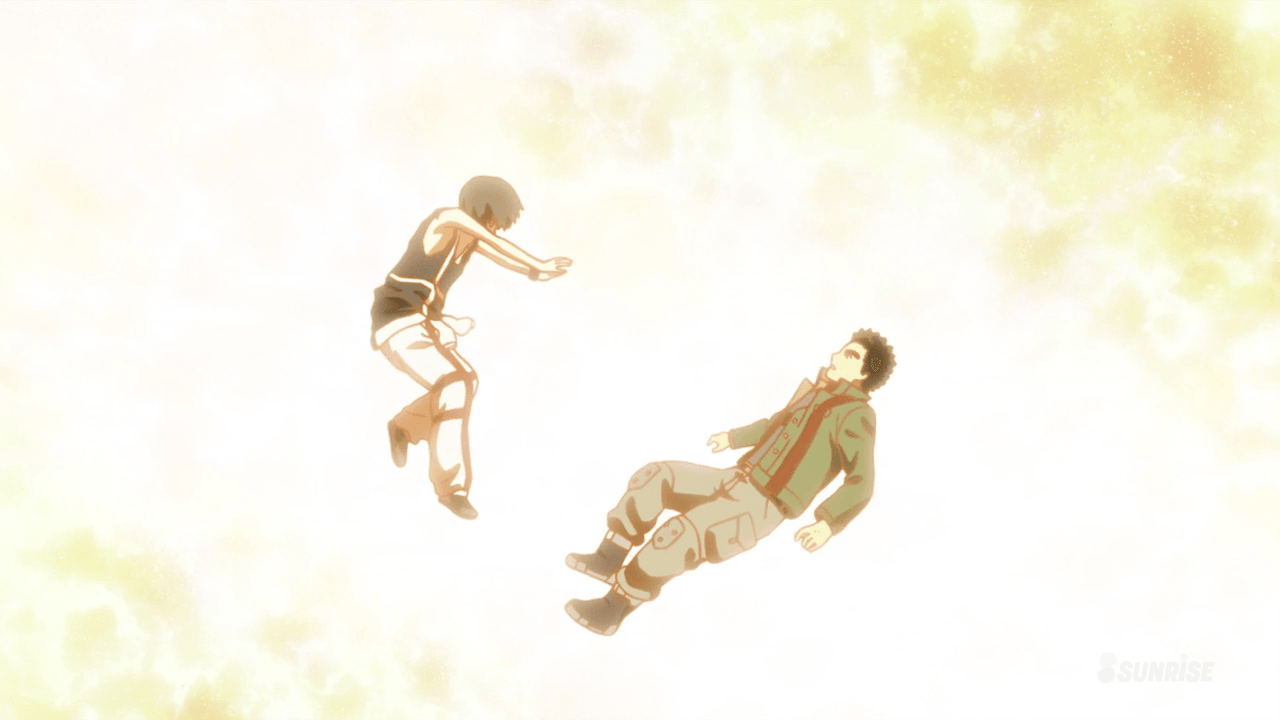 Episode 12: The Shoals
This is where cold hard reality catches up with Tekkadan.
And with that, Kudal is as good as dead. Akihiro will never return to
Isaribi
as long as both he and Kudal are still alive. One or both of them will die here (and it may well be Akihiro, considering that Gusion seems to be too much even for Barbatos).
I love the explanation of the Shoals. It's the kind of detail that most series would never even think of, yet here it turns into not just an important worldbuilding detail, but a character beat (for Kudelia) and a plot-point. It even explains why they shut down the gravity going into battle, since they'd need the energy elsewhere.
Tekkadan has suffered its first real casualty under Orga's leadership, though we pointedly don't know who yet --except that we do know who they were; they were part of the Tekkadan family. We know the main beats of their story because we know what they've
all
been through.
Just as we know Masahiro's story; the abused child who has come to accept and even embrace the abuse. The veteran child-soldier.
We also see what Tekkadan represents compared to Kudal's utter disregard for his subordinates; it might seem cold to make a joke over a fallen comrade, but even the brief pause, and Shino's easy confidence that he'll see his friend again in the afterlife, is a dignity that none of Masahiro's comrades were afforded.