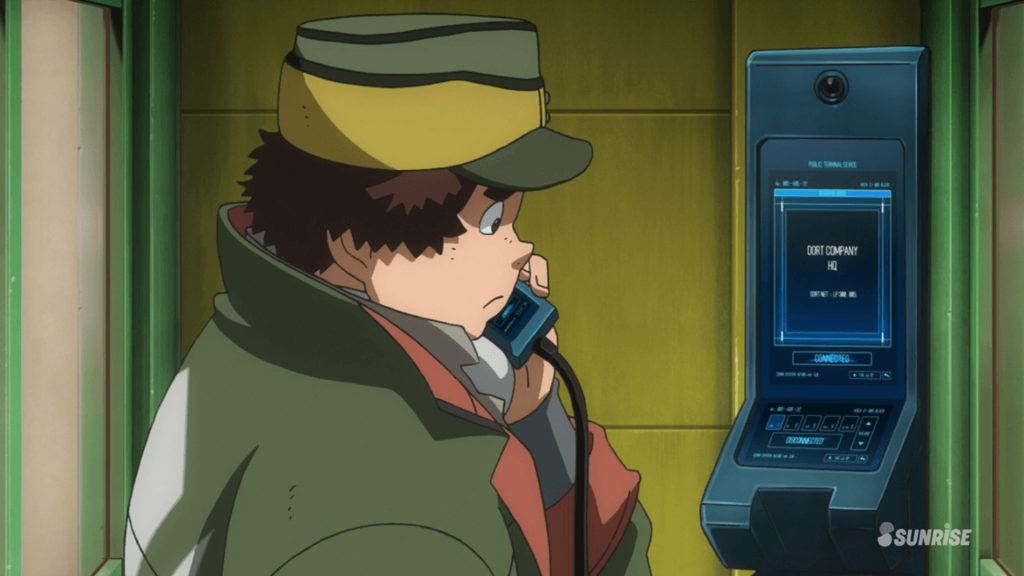 Episode 14: Vessel of Hope
After a brief hiatus, Iron-Blooded Orphans begins its second cour, which looks like it will pair really well with The Expanse.
At first I thought this felt like just setup, but upon review, a lot happened; we now know exactly what Nobliss' plan was (and thus, who Fumitan's been working for), and we've seen the one element out of place (Kudelia is still in play and no one likely knows where she is). Orga is trapped in a warzone without his Right and Left Hands
and
his troops, Tekkadan's chain of command is broken (Merribit may be versatile, but she doesn't seem like command material), Biscuit is walking into the hands of a potential enemy, Mikazuki is unarmed, and Kudelia has no clue of the danger she's in.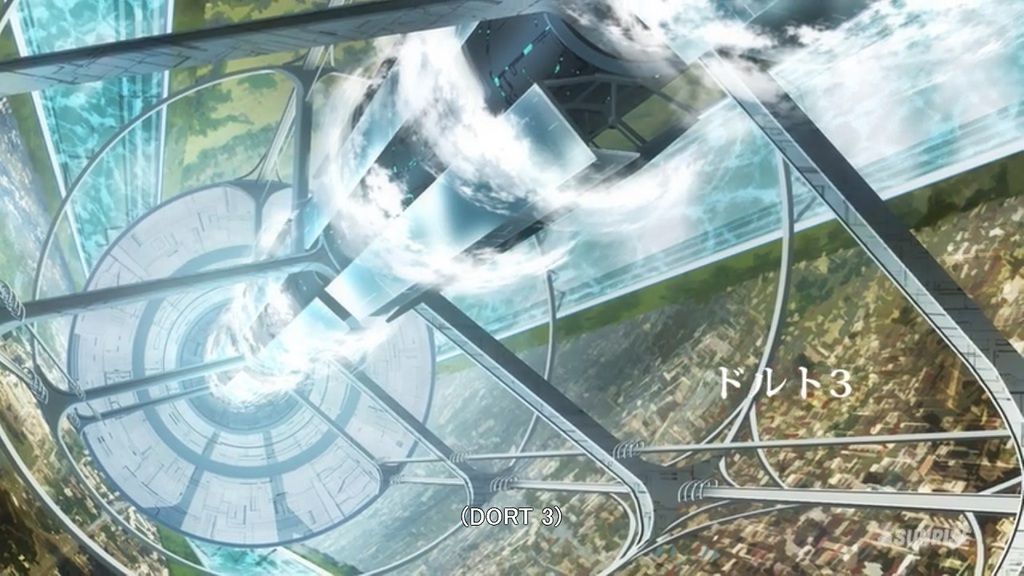 (Look, they have
clouds!
)
I love the glimpses we get of life in the colony, with the bulk stores and emmission-free cars and public vidphone terminals. It's a type of setting we almost never see in western sci-fi; midway between the polished high-tech of Star Trek and the battered "scavenger-world" aesthetic of Star Wars or Firefly. It's a clearly "alien" setting, but just dirty enough to look real without looking shabby.
It seems like we're supposed to assume Naze was in on this, but I don't buy it. Manipulating them this far would've meant a Batman gambit that started before Naze even met Maruba. Besides which, given that Turbines and Tekkadan are linked, Turbines will be in as much danger as Tekkadan (and he still has Tekkadan people aboard the
Hammerhead
, who wouldn't take kindly to being sold out).
If anything, I think it's Barriston that's in league with Nobliss (it would fit with his desire to become her representative; seems like he just went along and appointed himself without her permission) --and Naze and his crew just became collateral damage.