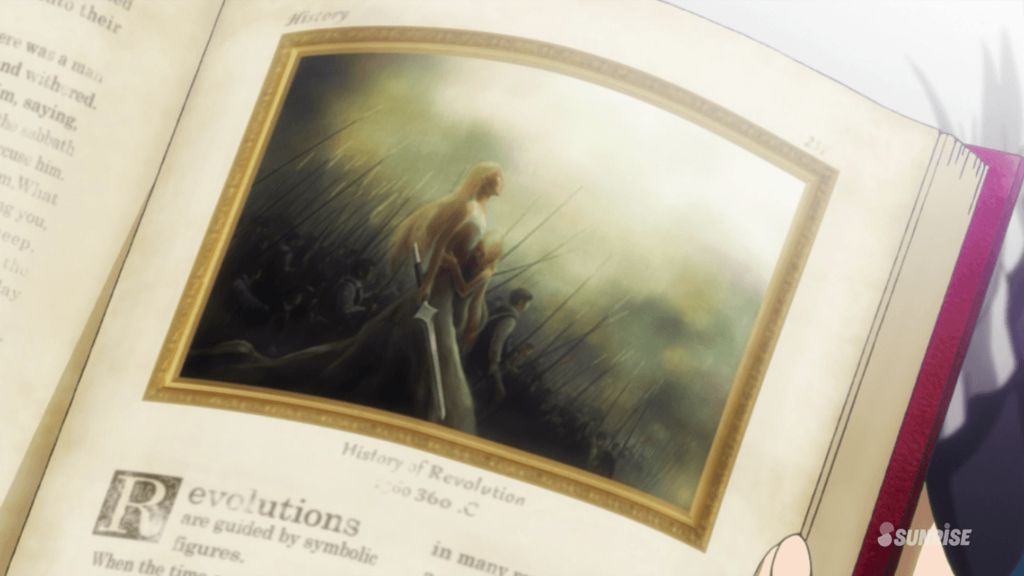 Episode 16: Fumitan Admoss
As expected; this episode brings Kudelia and the audience face-to-face with what Gjallarhorn is capable of.
And with that, Kudelia Aina Bernstein is completely broken. What remains now is to see what she does with it. Interesting that she's the one getting the Campbellian Hero's Journey, rather than the obvious Gundam-piloting protagonist.
Oddly, the most frustrating part was watching her getting constantly talked over and ignored by all the people who
thought
they were focused on her --I know how infuriating that can be. Kudos to the writers and actors for bringing that out.
It looks like Naze is about to be faced with that choice I've seen coming; between his loyalty to Teiwaz (who, like Nobliss, want Kudelia dead) and Tekkadan (who are sworn to protect her).
We also get some uncharacteristically awkward exposition dialogue, and an oddly-framed massacre scene, which make me wonder if this episode might have been trimmed-and-padded in response to viewer complaints about earlier bloodshed.