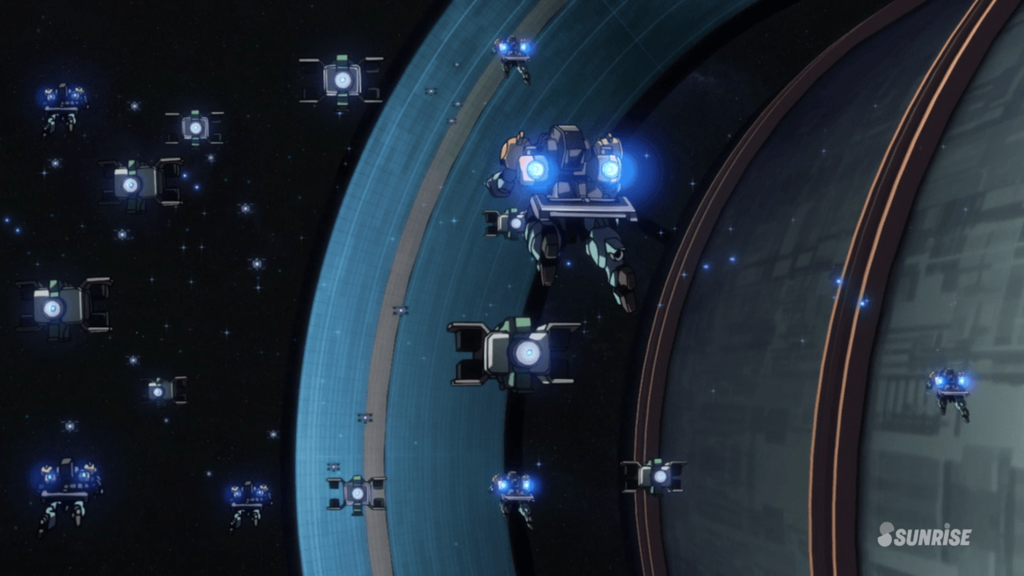 Episode 17: Kudelia's Decision
After a few weeks of running around on foot, we return to space with some actual mobile suit combat, and our first look at some new machines.
I loved seeing Tekkadan close ranks around Kudelia, both figuratively when she expressed her desire to take a stand, and literally when the reporters showed up. Kudos to Kudelia for using the media, which has been something of an unreliable Greek Chorus these past few episodes, to actually get her message out in a way that Gjallarhorn can't immediately stop (at least, not without incriminating themselves). The trick to a revolution isn't to attack the oppressors, it's to attack the
narrative
.
Of course, the big question now is how she'll follow through. With everyone's eyes on her, she'll definitely have an audience when she gets to Earth, but we're still unclear on what exactly she's going to say.
We also get to see how far-gone Ein is. Granted, he didn't
successfully
murder a shuttleful of civilians, but it wasn't for lack of trying.
(* Literally; the shield used to be Gusion's butt-plate. And it's huge.)