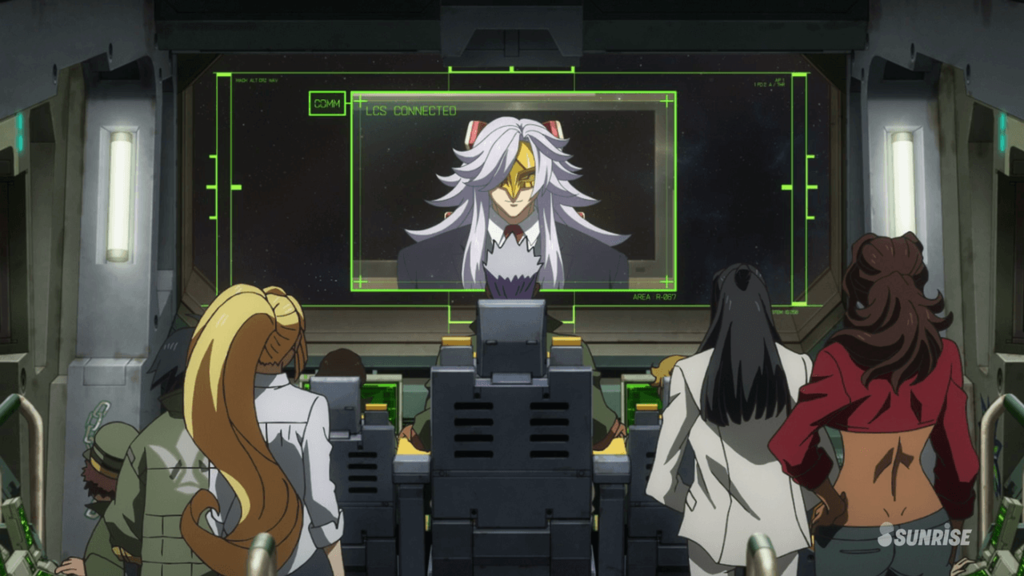 Episode 18: Voice
Tekkadan finally escapes the crisis and has time to mourn, and we finally get glimpses of all the players seeking to manipulate Kudelia for their own agendas.
Interesting that Gaelio turns out to be so full-on against cybernetics. I wonder if that's a cultural thing (either for Earth or the Seven Stars nobility) or something unique to Gaelio himself.
That aside, I do have to respect Gaelio here. As worthy of mockery as he is when around McGillis, he's actually a damn good commanding officer. When Ein mentions being mistreated, Gaelio
immediately
starts looking for names to put on report.
I love that Mika immediately saw through the mask, and that McGillis just went ahead and told the truth.
I
especially
love that McGillis continues wearing the mask even on his own ship, surrounded by people who know exactly who he is. Apparently they really are that comfortable.