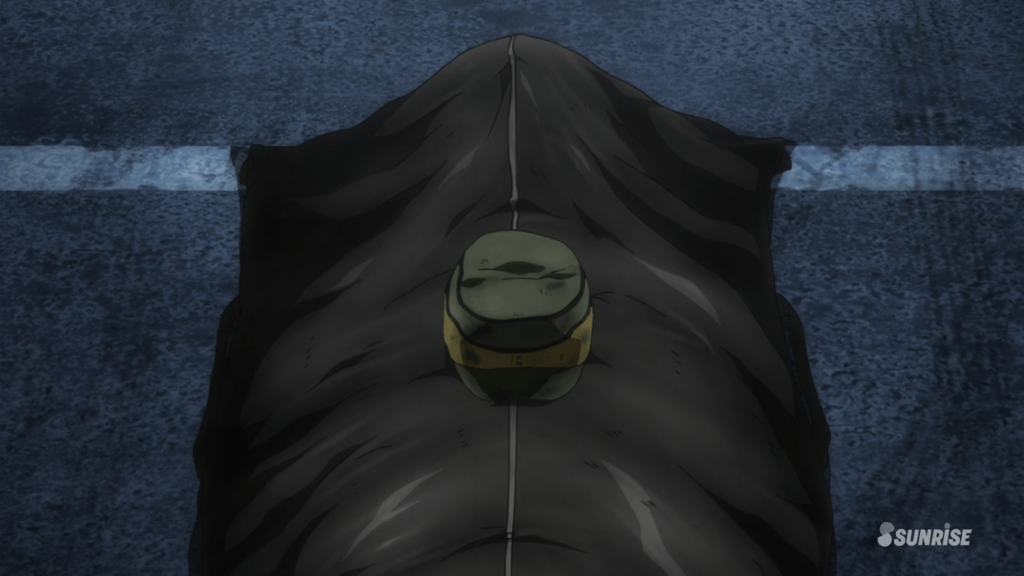 Episode 22: Not Yet Home
In the wake of tragedy, some fall apart, others are forced to re-evaluate their missions, and still others find renewed purpose.
The ongoing conversation between Merribit and Nadi is central this episode, and it almost feels like we're seeing Tekkadan from outside (if only because everyone
inside
seems to be in a holding pattern).
It may just be me, but I continue to bristle every time Makanai refers to Tekkadan as children and patronizes Kudelia for being "bossy" and "surprisingly intelligent for a girl." What a loathsome old man.
Kudelia really stepped up here, with planning ability and foresight that both Fumitan and Biscuit himself would've been impressed by. I can see why Merribit is worried by Orga's speech, but I really think it's less a policy decision (it doesn't really change anything about their plans), than about dragging morale out of the black hole it was circling.
We get some interesting hints about Carta's background; she's from one of the Seven Stars families, but technically a ward of the Fareeds --is the rest of her family dead? Why was she seen as a child living with the Bauduins?
We also finally plug that continuity hole of why McGillis thinks the Alaya-Vijnana system is an option for a grown man like Ein --after 300 years of research, they've probably overcome that particular design limitation.