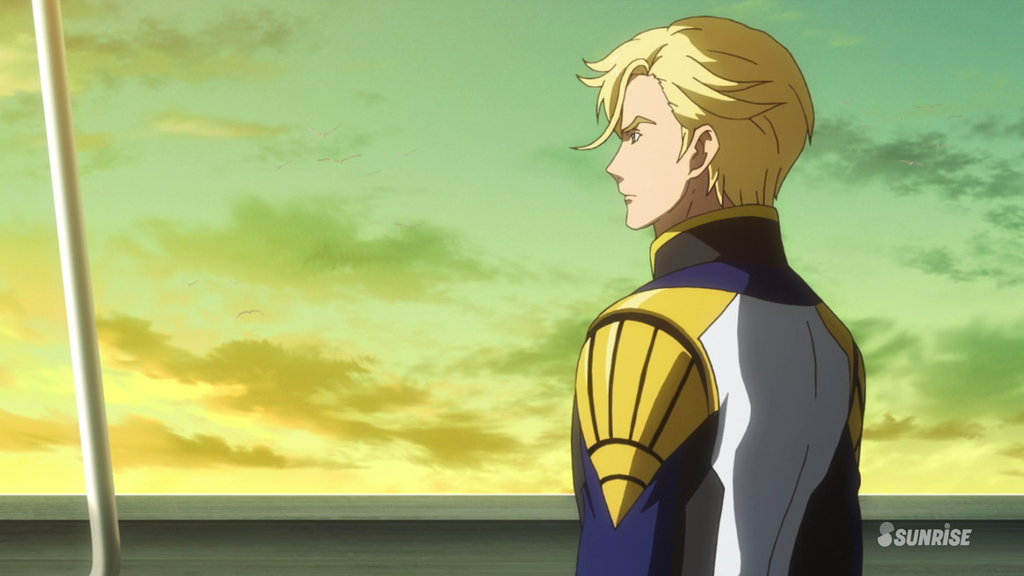 Episode 23: The Final Lie
McGillis' scheme reaches its point of no return, and Tekkadan may be on the brink of falling apart.
Well, I guess turning Ein into a
GoBot
is one way to solve the Alaya-Vijnana's installation problem. Glad that he seems totally okay with it, despite Gaelio's ongoing anguish; despite its long interest in "enhanced evolution" (even the original MS Gundam had Jedi-like Newtypes), Gundam has rarely actually focused on single-generation transhumanism as a concept.
This is the first time Tekkadan has actually (sort of) initiated combat, and it's noteworthy that even the other pilots seem to think Mika's gone too far; he wasn't just taking out combatants, he was
slaughtering
them before they could raise a hand.
More importantly, this is the first time
Mika
has killed without Orga's say-so. Mika is a brutal fighter, but he's always restrained himself to being Orga's weapon. He kills without remorse, but also without any particular hatred, calmly reasoning out whether an enemy can be terminated. This is the first time he's truly
wanted
someone dead regardless of his instinctive justifications.
Merribit is clearly not okay with this, but has no idea how to stop them --they're not going to listen to her simply because she's an adult, but her own (seemingly relatively wealthy) upbringing means she can't see that. The only people who could reign Orga in right now are Nadi, Mika, and Kudelia, and none of them seem inclined to. Merribit is absolutely right though; a lot of these kids are going to die, and Orga is doing
nothing
to save them. In fact, given his reaction to Biscuit's last words, I'm wondering if he might not be suicidal --looking for a blaze of glory since they can't go home.