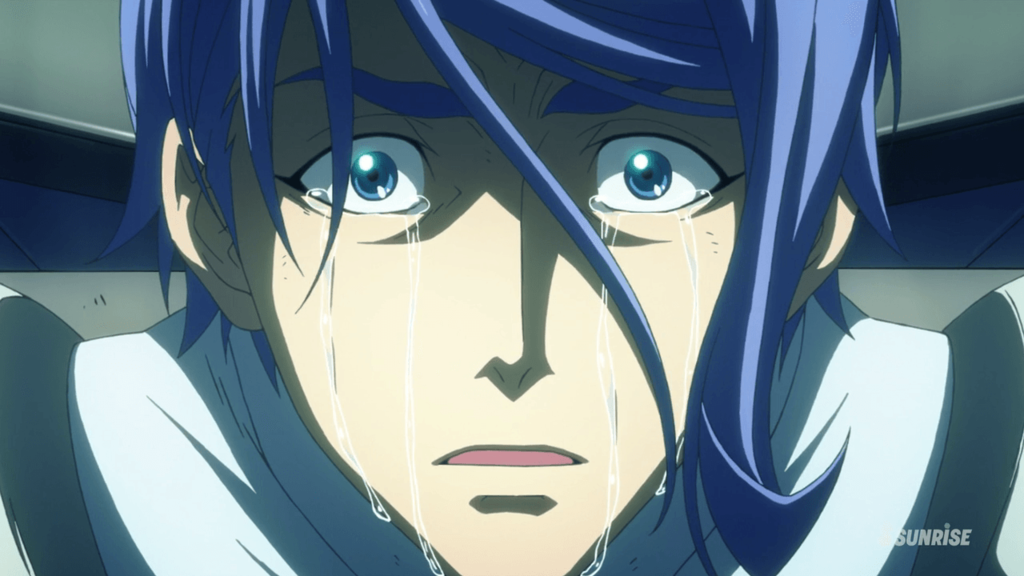 Episode 25: Tekkadan
Season 1 stumbles a bit at the end, and the biggest news here is confirmation that there'll be a season 2 in the fall (as I said, we'd heard rumours, but this is the first official word).
I'm actually a little torn on this. As much as I love these characters, it feels like a cheap cop-out to not have any casualties from Ein's rampage, especially after last ep went out of its way to show us blood splattering the cockpits. This show has received criticism in Japan for its brutality (Mika's executions during Orga's coup, the "sympathizing" with "terrorists" during the Dort arc), so it's possible the director rewrote scenes in this finale --though killing pilots in battle is something
every
Gundam series does, so I can't imagine them softening it up that much.
Merribit's character arc seemingly went nowhere, with her earlier breakdown largely forgotten after Orga's gambit pays off. She still seems to miss the point in the end, seeing the Tekkadan survivors as returning to being "kids."
I can't know the behind-the-scenes details, but it feels like the show suffered a "Babylon 5" scenario --the writers went into it expecting a two-season show, then thought they'd have to cut it short and started jumping ahead and resolving plot threads, then found out that they
would
get a second season.
So, we now have the Tekkadan survivors, Merribit, and Turbines heading back to Mars (still with two Gundams in their possession). Kudelia and McGillis remain on Earth (one in Arbrau, the other essentially in control of Gjallarhorn). The four superpowers are building their own armies, which is sure to lead to war, which Nobliss and McMurdo are sure to profit from. Mika may be permanently crippled, Biscuit's family is in dire financial trouble, and Iznario is in exile somewhere.
How much you want to bet McGillis arranged for him to end up on Mars?