1
Doctor Who: Can You Hear Me?
Started by
Virgil Vox
,
Feb 09 2020 06:34 PM
Doctor Who
Posted 09 February 2020 - 06:34 PM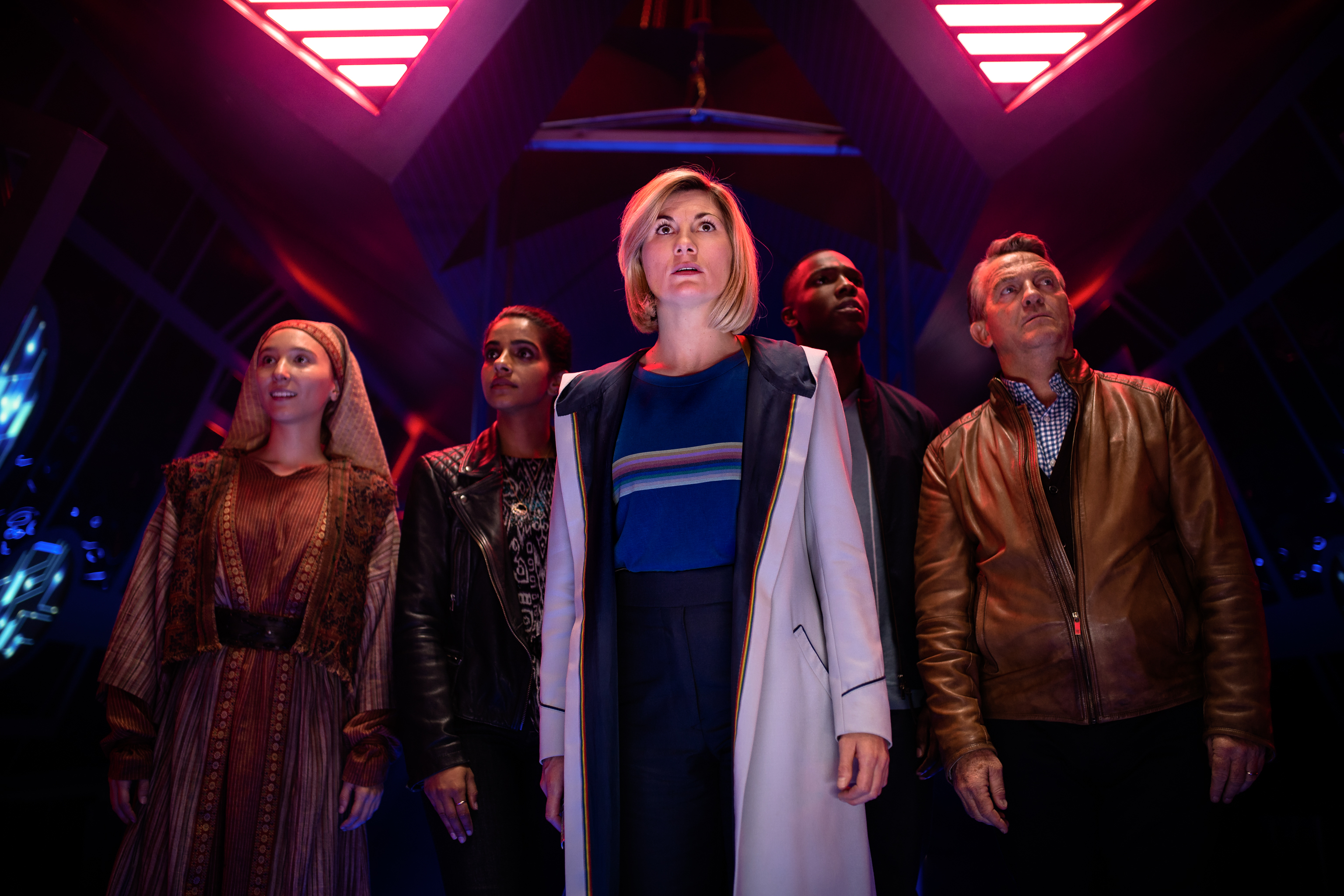 Quote
The Doctor answers cries for help from deep space, ancient Syria - and Sheffield.
"You will give the people an ideal to strive towards. They will race behind you. They will stumble. They will fall. But in time, they will join you in the sun. In time, you will help them accomplish wonders."
--Jor-El


It's a recession when your neighbor loses his job: it's a depression when you lose yours.
-- Harry S. Truman
---
Posted 13 February 2020 - 07:50 PM
Well, that was an odd episode. It certainly qualifies as a classic hide-behind-the-couch type of episode, but, like the Future Toxic Earth episode, the direction was painfully bad, and the dialogue pretty clunky. Especially the awkward dubs added in post-production. Are they paying minimum wage this year to save money or something?

But the Immortal Nightmare Gods were quite interesting and visually distinctive, and those supernatural wet willies were really creepy. I suspect they shall return. And this talk of them coming from another dimension seems to further indicate that that is the theme of the season. That will probably explain the Anomalous Doctor (and the Timeless Child).

But the best part of the episode was Yaz's flashback. Not only was it a great little subplot with a nice, touching resolution, but it's about time they paid a little attention to the character-- I mean without making her do reckless things and look stupid.

Please visit
The RJDiogenes Store
.
And my
Gallery
.
And my
YouTube Page
.
And read
Trunkards
.
And then there's my
Heroes Essays
.
---
---
Also tagged with one or more of these keywords: Doctor Who
Discuss

→

Reviews

→


Started by Guest-Virgil Vox-Guest ,

13 Sep 2020

Doctor Who

,

4th Doctor

Discuss

→

Reviews

→


Started by Guest-Virgil Vox-Guest ,

01 Aug 2020

Doctor Who

,

4th Doctor

Discuss

→

Reviews

→


Started by Guest-Virgil Vox-Guest ,

25 Jul 2020

Doctor Who

,

3rd Doctor

Discuss

→

Reviews

→


Started by Guest-Virgil Vox-Guest ,

15 Jul 2020

Doctor Who

,

3rd Doctor

Discuss

→

Reviews

→


Started by Guest-Virgil Vox-Guest ,

01 Jul 2020

Doctor Who

,

3rd Doctor
0 user(s) are browsing this forum
0 members, 0 guests, 0 anonymous users